Description
This WordPress plugin allows to define special rules for posts and product suggestions based on time period defined for that event.
It extends functionality of Relevant Related Posts Advanced plugin and requires it to be enabled and do its job.
There can be a lot of different scenarios where this plugin can help. One can suggest some special products for some holiday (for example for Christmas). Or you can promote some special products.

Variety of campaign settings allows to configure the output of suggestion. Plugin will replace certain defined percent of suggestions for each suggestion block type.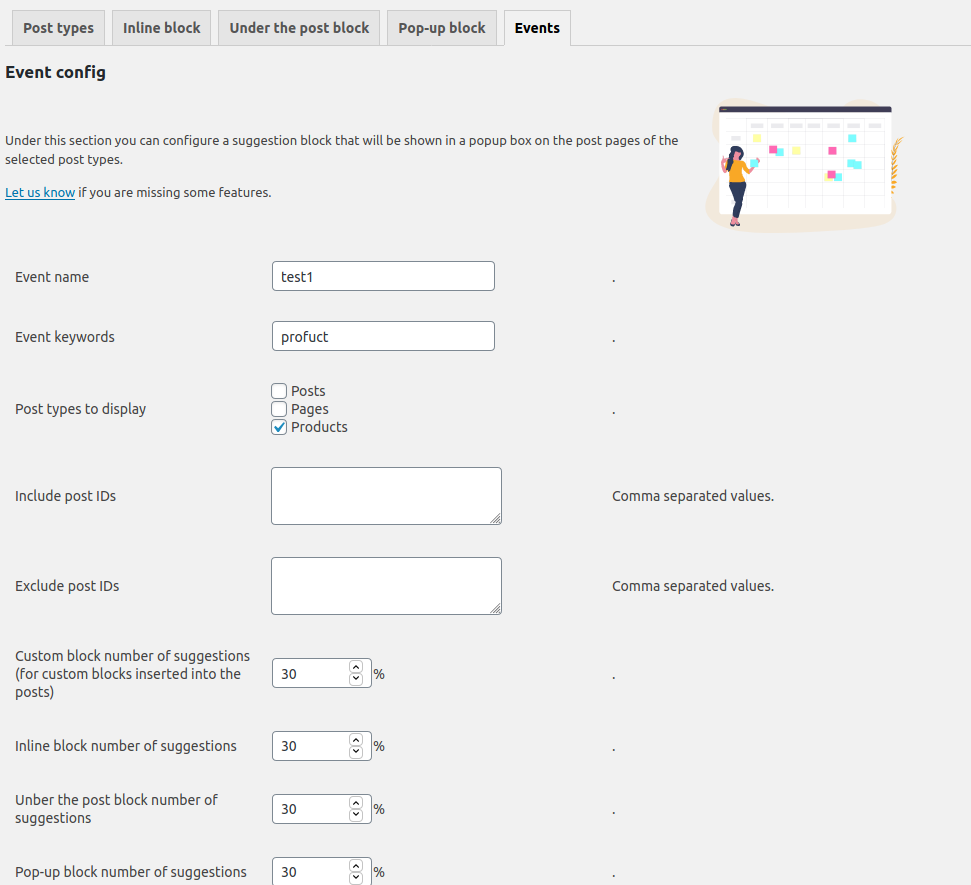 Relevant Related Posts Events/Campaigns