As far as it is not possible to include all required functionality in a single plugin, and each installation requires its own set of features and support services, we decided to develop all the functionality as a set of extensions for the main plugin.
Extensions interface can be accessed directly from the "Plugins", once Suggestion Toolkit is installed.

And for sure extensions interface is available from the Suggestion Toolkit plugin side menu.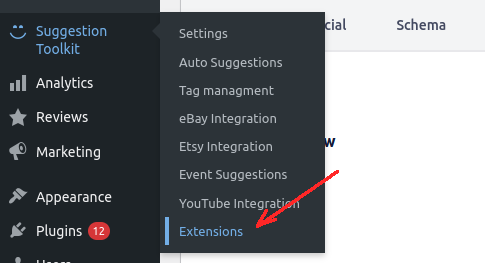 One should register the Suggestion Toolkit plugin to be able to install free and premium extensions. All registration consists of just a single click and is required mainly for synchronization, rather than for data collection. Once the registration e-mail is submitted, you will be able to install free plugins and purchase premium ones.
Important: It is important to provide the correct e-mail because it will be used for purchases and free installations.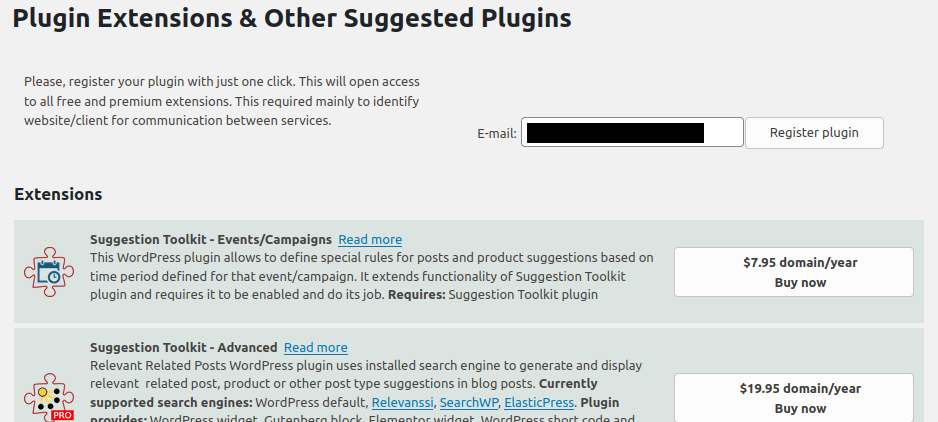 We also decided to include other plugins & packages that can be installed from our web server in hope that some of them can be useful to our customers.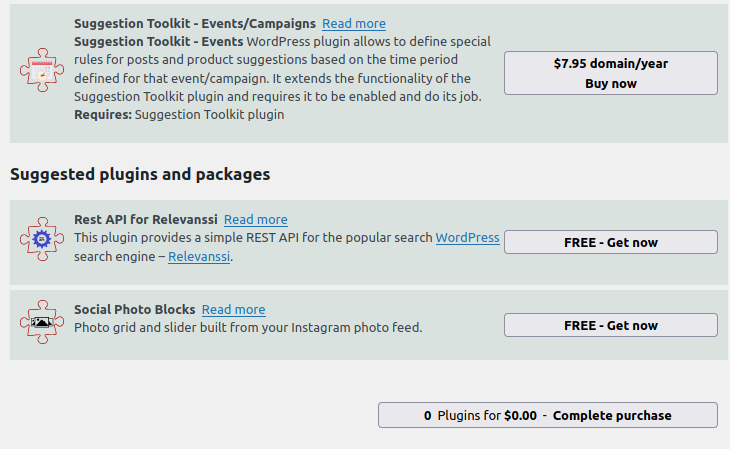 Suggestion Toolkit Extensions