WordPress Widget
Widgets are the most common feature of all WordPress sites. Common place where they can be seen are sidebars and footers. Related posts suggestions probably the most useful widget that can increase website engagement and sales.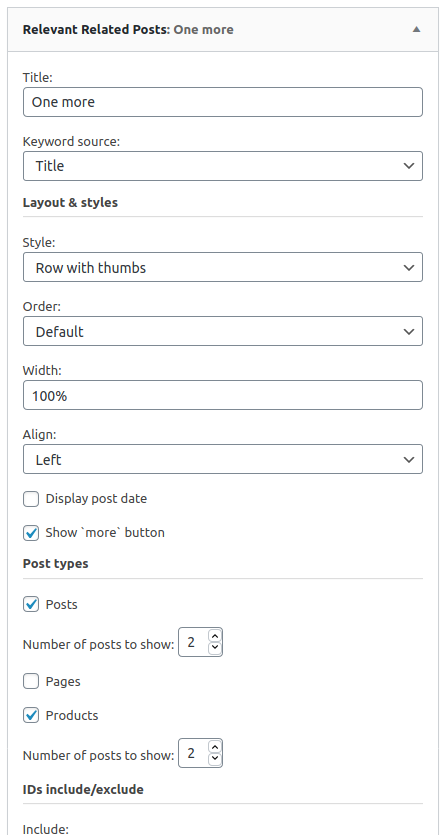 Configuration of the widget is pretty simple and intuitive. As far as widget displays suggestions on different pages, it can generate suggestions based on:
Post title
First tag
First 3 tags
All other configuration options should be clear without additional explanations.