Widgets are the most common feature of all WordPress sites. Common place where they can be seen are sidebars and footers. Related posts suggestions probably the most useful widget that can increase website engagement and sales.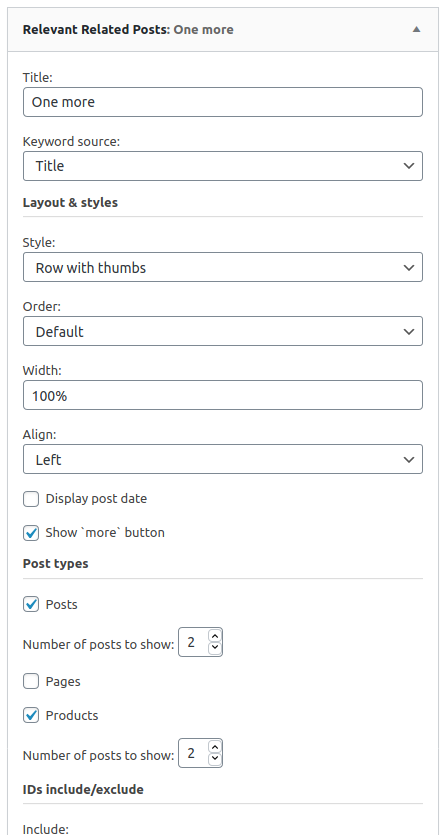 Configuration of the widget is pretty simple and intuitive. As far as widget displays suggestions on different pages, it can generate suggestions based on:
Post title
First tag
First 3 tags
All other configuration options should be clear without additional explanations.
Post and Product Suggestions and WordPress Search Engines – Relevanssi, SearchWP, ElasticPress and Default Search Engine
Suggestion Toolkit WordPress plugin works quite well with default WordPress search. It implements quite good caching and should not slow down the website. However more powerful search plugins like Relevanssi, SearchWP, ElasticPress will work better. You should also take into consideration that specialized search plugins are often more configurable, flexible and has much faster indexes. So, we highly recommend to use our plugin with one of the specialized search engines/plugins.
WordPress Widget – Displays Post and Product Recommendations