Related Posts and Products Suggestions Automation
If you have to maintain WordPress website with lot of posts you may want to automate related posts suggestions generation and include such suggestions directly into posts, you probably will be interested to try plugin automation options.
Inline block – allows to configure suggestion block that will be inserted after the certain number of abstracts. You just need to define abstracts number and what types of posts to suggest and define post types where to enable inline suggestions. All other standard configuration options are also available.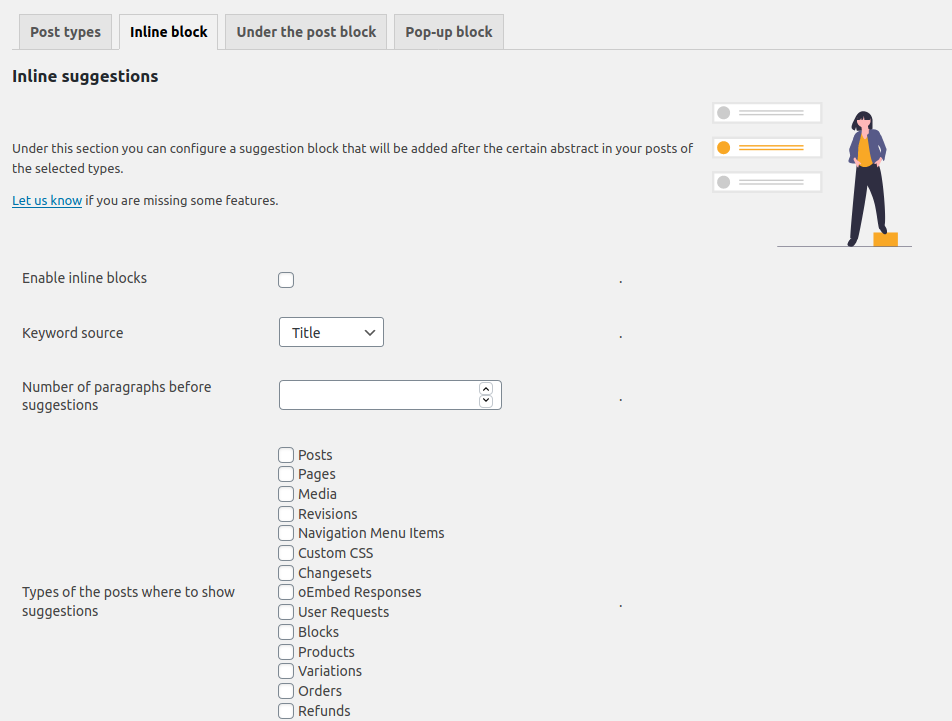 Under the post block – this option allows to add suggestion block right after the post, just define post types where to add suggestions. Full range of configurations is available.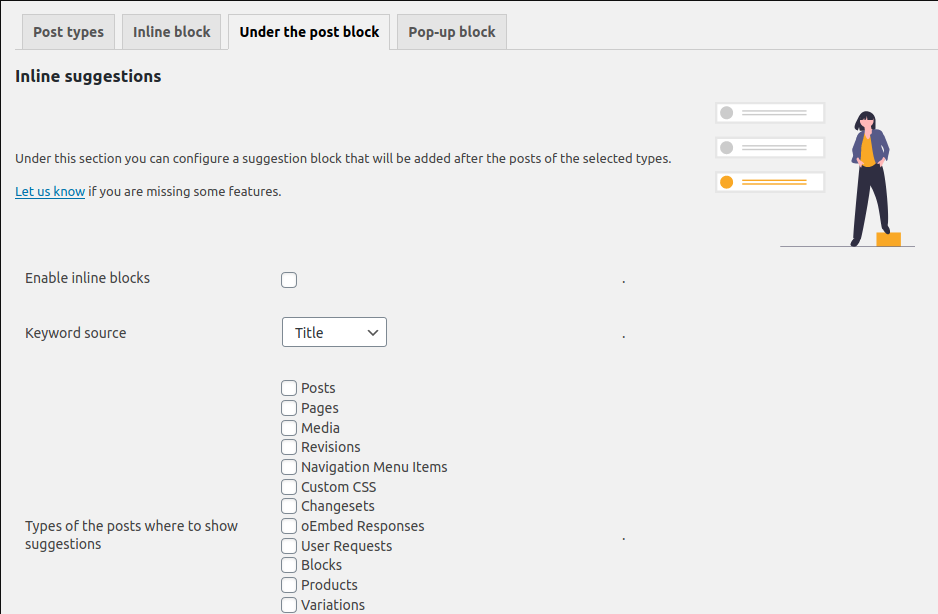 Pop-up block – this option will enable pop-up suggestions that will be shown once certain configurable % of the post will be scrolled-down. All other configurations are pretty standard.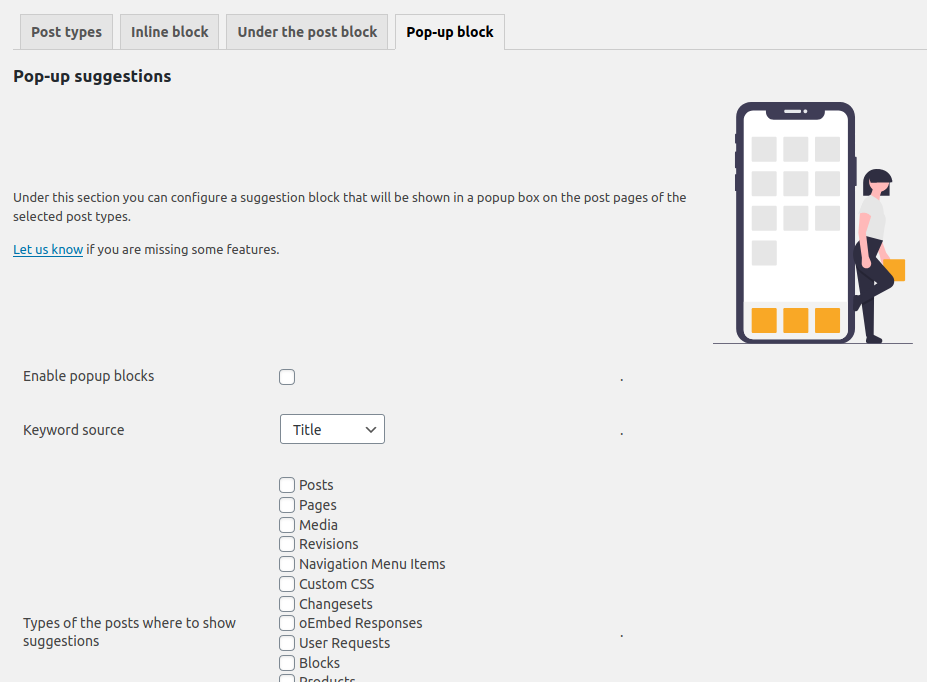 Related Posts and Products Suggestions Automation