An extremely powerful tool that can boost sales – is the recommendations block included in the blog posts. We are trying to provide different sources of recommendations. Our Suggestion Toolkit – Advanced allows to include WooCommerce product recommendations. However, we know that lot of businesses sell their products on eBay, rather than host their own store. So, we are providing support of eBay suggestion source for or Suggestion Toolkit.

eBay extension is quite flexible and allows to configure it to work in different modes:
Generate recommendations from defined eBay store.
Generate recommendations from any store but with partner links.
Just recommend any products from eBay.
eBay product recommendations settings
The configuration of the extension is quite simple. Just copy App ID from eBay developer portal, and prepare to provide account deletion notification endpoint URL.
You can also configure some other settings like eBay site ID and a set of filters if you want to recommend only products filtered by certain filters. Filter names clearly explain what they do. eBay Store name will be explained in the next section of this article.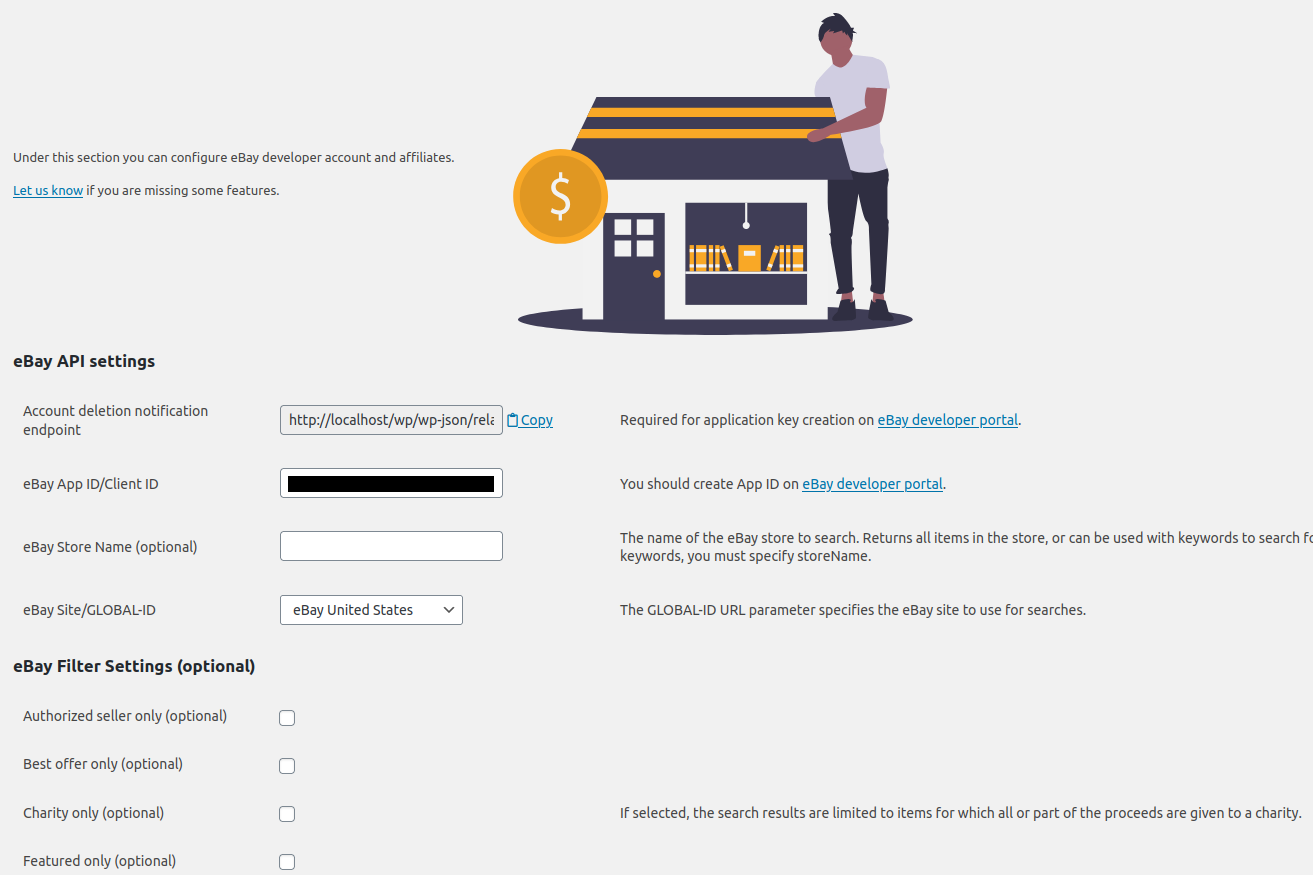 eBay Product Recommendations from Your Own Store
As was already mentioned above, a lot of businesses sell goods on eBay, and a lot of them have blogs to tell about themselves and the products they sell. Usually, this allows to tell the story behind the company and products, allows to provides some hints of product usage, and so on.
Naturally, these posts are natural places to recommend the products themselves. Here is the Suggestion Toolkit – eBay extension can help. It provides an extremely simple way to build such recommendations, one just has to fill the store name on a plugin config page and all the recommendations will come from this store.
eBay Partner Program Product Recommendations Inside Blog Posts
Another popular way to make money with eBay is to enroll in the eBay partner program and recommend related products on a blog. Our extension for Suggestion Toolkit also allows simplifying this day-by-day bloggers' work. By filling in affiliate account info once, it will be much easier to create as many recommendation blocks as required. Recommendation blocks are created by keywords and you do not have to worry that product was sold out or something like that, so we hope it will be convenient

Suggestion Toolkit – eBay