Description
This plugin extends the functionality of the Suggestion Toolkit WordPress plugin. The main purpose of this plugin is to provide relevant suggestions for posts and products on your blog pages. During our work, we have met many other ways of plugin usage. It was used to suggest related knowledge base articles that help to find answers and understand explained subject.
Improved engagement & products suggestions
All we know that the more time people spend on a website, the more pages they visit, better positions the website gains on search engines. No need to explain how related posts can help to improve engagement.
And when visitors already reading your post about the topic they are in, it is time to suggest related products from your online store or affiliate products. And our plugin can help also.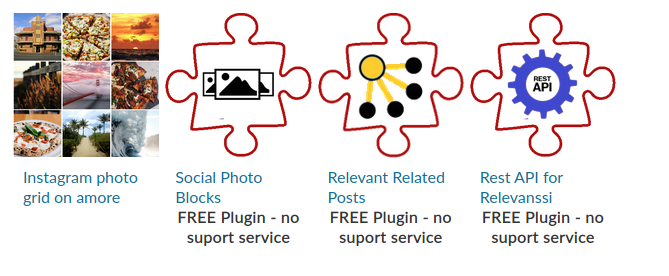 Wide range of configurations
No matter what kind of block you are going to use on your website (WordPress shortcode, Gutenberg block, WordPress Widget, or Elementor widget), you always will have a wide range of configurations to change the layout, post types to display in the widget and direct post/product to be included or excluded from the widget.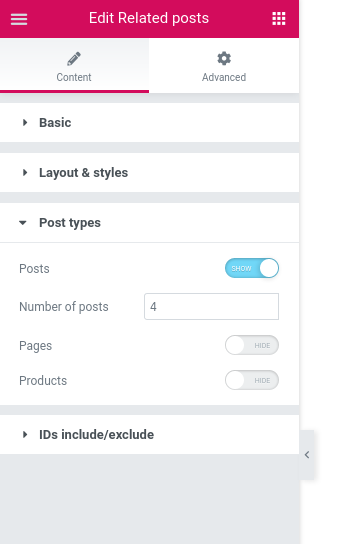 Automatically added suggestions
It can be hard to manage hundreds of posts, some automation may help in this situation. Our WordPress plugin provides the ability to configure recommendations that will be automatically added to the posts. Blocks will be generated by keyword settings and according to layout configurations. Blocks can be inserted into the post after a certain number of abstracts, show suggestions right after the post, or suggestions can be shown as a popup when a certain percent of the post is scrolled down.
Suggestion Toolkit – Advanced Key Features
Any post types in suggestions. For example WooCommerce products.
Automatically added suggestions to the posts of the defined type.
Automatically generated suggestions keyword source configuration.
Inline suggestions in the post body after a certain number of paragraphs.
Suggestions after the posts of certain types.
Popup suggestions after a certain % of scroll-down.
Suggestion Toolkit – Advanced